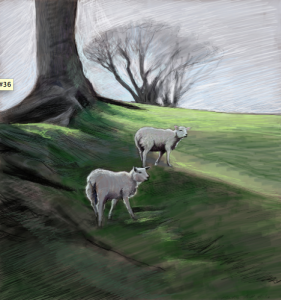 Daily Digital Sketch by Heather Goff
May 30 to June 13, 2015
2015 SEASON OPENING SHOW
ARTIST RECEPTION FOR: PAUL LAZES AND HEATHER GOFF … with A GROUP EXHIBIT BY A GALLERY ARTISTS, including Irving Petlin, Mariana Cook, Rez Williams, Stella Waitzkin, Cindy Kane, Doug Kent, Carol Barsha, Carol Brown Goldberg and many others.
PAUL LAZES / "Tough Chicks of Martha's Vineyard" Series
A selection of life-sized iPhoto portraits of women who are inspiring to the artist, and who are well known across island. This series was initiated in the summer of 2014, with 38 of the intended 100 subjects photographed to date. Small prints will be available to purchase by request.  
HEATHER GOFF / Digital Daily Sketches: 
This ongoing series illustrates moments in the artist's life on the Vineyard – spans the four seasons, moments in and outdoors, with details from the garden to the kitchen and everything in-between.
New artists who have joined A Gallery are : Julia Mitchell, Leslie Baker, Rob Hauck, Donna Straw.